SIGN UP FOR 2023 25 till 29 OCTOBER
First nightsurf contest in Northern Europe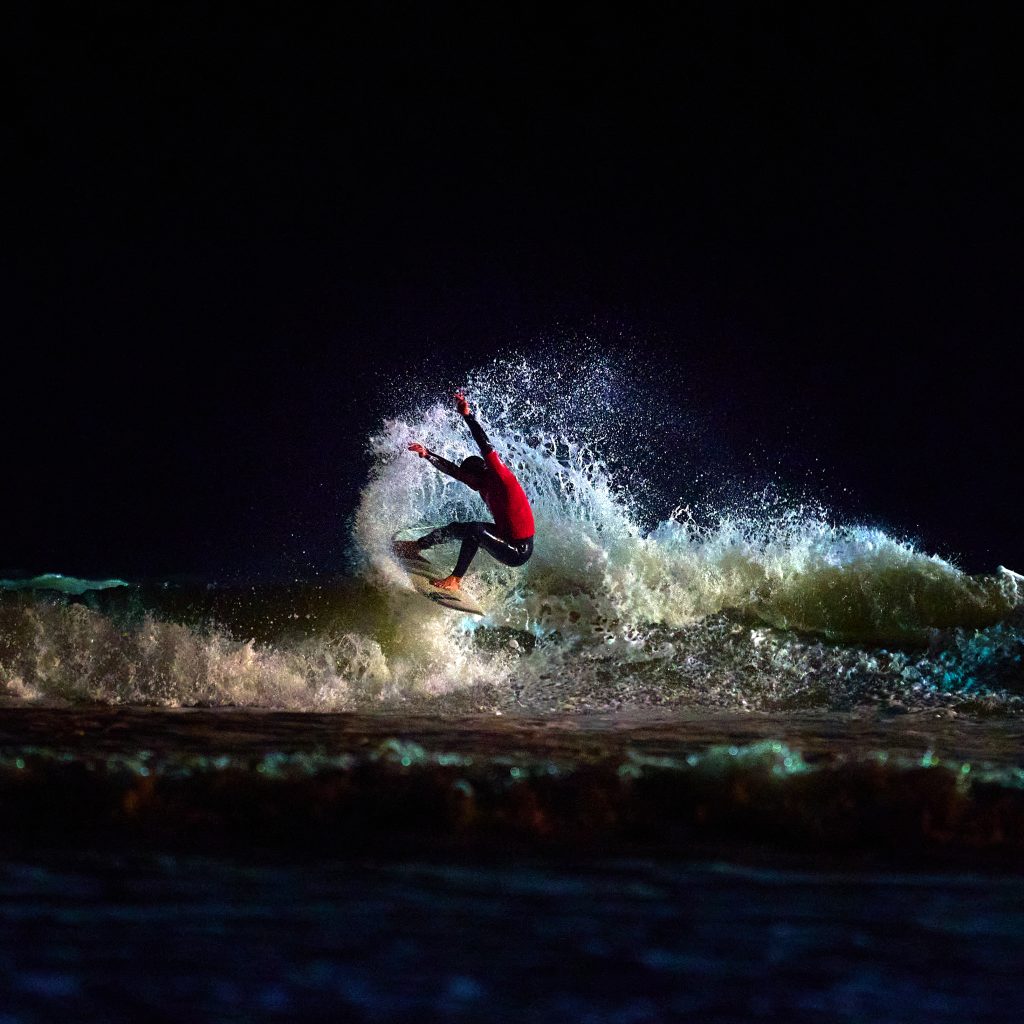 The Hague Night Surf Fest is a unique and refreshing two-day surf event, of which there has not been anything alike in the Benelux. It is a melting pot of multiple concepts like the brand new night surf competition, a talent contest, clinics, workshops and a party as main ingredients of the festival. In collaboration with multiple partners like the Dutch surfing association HSA, the Dutch topsport centre STC, De Pier, Gemeente Den Haag and O'Neill there will be an international surf competition and festival. We've extended the event with 3 days to find the best moments to run the event.
Sign up
Unique surf event on the Dutch coast
Because multiple concepts come together for this festival, it will be the largest surf event in the Benelux.
Beside the unique experience of enjoying a surf competition in the dark, multiple side events will be organised to make this a special event. The Pier and the direct surroundings will be transformed into a festival terrain for the weekend, guaranteeing a unique experience for young and old.